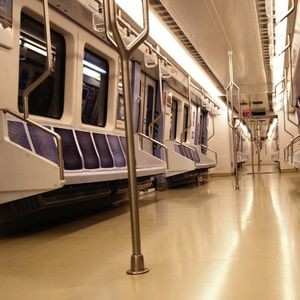 Realestatesworldwide 0 Comments 145 Views
Baiyappanahalli metro station in Bangalore
Real estate around Baiyappanahalli metro station in Bangalore
Why is looking for real estate near Baiyappanahalli metro station a good idea?
Whenever one has a conversation about where to buy residential spaces in Bangalore, it becomes rather tricky to decide on a place even if one has a financial capacity to go through such a process. This is because Bangalore is a large city with always something going on owing to its bustling industrial sector. One will discover that areas within Bangalore have different advantages and disadvantages in relationship to residential space, environment, traffic and more. However there are still many good places where one can strategically choose to buy residential areas or even look for a rental space, depending on what their personal taste is. 
Baiyappanahalli is a neighborhood located in the eastern part of Bangalore, where lots of development is yet to take place, when compared to the more developed parts of Bangalore, like electronic city or similar areas. However, the one distinguishing factor of this area is, among other things, is the Baiyappanahalli metro station which looks something like an airport from aerial view. Apart from the purple line metro, this area also has a railway station and the ever present BMTC buses. The purple line metro, which is connected to this station, has trains running to and from it every 4 minutes.
More about Baiyappanahalli
Situated inside C.V Raman nagar constituency, Baiyappanahalli has grown a lot in both population and infrastructure from its past. Old Byappanahalli, or  Baiyyappanahalli Manavarthe Kaval as it was called back then was just a small village. It was only after 2007 that it came under Bangalore's official administrative body. The population of the place grew to up to 16,000 people when the city really began to grow under the administrative body. 
Now it has gained a reputation of being a transport hub with the Baiyappanahalli metro route providing a very easy access to stress-free travel to most of bangalore. The purple line metro is going to be extended up to Whitefield - another industrial hub in bangalore in as early as 2022 according to sources like The Hindu. The western part of the purple line is also going to be extended up to Kengeri as per plans.
Baiyappanahalli has the following things going for it, and anyone can tell that it is a good place for someone looking for a residential space.
There is a lot of room for development in Baiyappanahalli.
The city has an ample amount of restaurants, outings and malls built very near to it.
Baiyappanahalli metro parking space itself is about 2,500 sq. meters, enough to hold over a hundred cars at a time. It is, however, a paid parking space.
It also has the Baiyappanahalli Railway station, which existed even before the metro station was built. 
It is situated very close to other cities that have ample residential spaces in them.
Visiting Places of interest around Baiyappanahalli
Here are some of the top places to visit if you live in Baiyappanahalli and you want to spend your day well.
Cubbon Park: Located about 9 kilometers from Baiyappanahalli, Cubbon Park is a beautiful and serene green space in the heart of Bengaluru. It is home to a variety of plants and trees, as well as a number of charming colonial-era buildings.
The Nehru Planetarium: Situated 10 kilometers from Baiyappanahalli metro station, the Nehru Planetarium is a great place for astronomy enthusiasts. It features a state-of-the-art dome-shaped theater where visitors can watch 3D shows and presentations about space and the universe.
The National Gallery of Modern Art: Located about 11 kilometers from Baiyappanahalli, the National Gallery of Modern Art houses an impressive collection of modern and contemporary Indian art. 
If you do not have a whole day to plan, here are some other places you can visit.
Gopalan signature mall (2 kms)
Somashekar swamy temple (5 kms)
Leela palace Hotel (5 kms)
Taj MG road (5.5 kms)
Apart from the above, Baiyappanahalli has many popular eateries like Dominos pizza, Milano Ice cream, Wow Momo, and Cafe Max in the city. This means if you stay in the city, all these will be accessible very easily for you.
Residential spaces in and around Baiyappanahalli
One of the key attractions of Baiyappanahalli is its diverse range of residential options. The area is home to a mix of high-rise apartments, independent houses, and flats inside gated communities, catering to a wide range of budgets and preferences. However, the city is located very close to other places that are well known residential areas and have much more room for people looking for a residential space. Following is a list of such places.
Jagdish Nagar: located just 4 kms from the Baiyappanahalli metro station, it is known to the locals for its premium residential space.
Kasturi Nagar: another residential space that is located in the northeastern part of Bangalore, and is close to both IT hubs and Baiyappanahalli.
C.V Raman Nagar: although Baiyappanahalli metro station lies within C.V Raman Nagar, it's not until 3 kms that the residential spaces begin to show up.
Indira Nagar: A very posh area in Bangalore, Indira Nagar is known for being one of the most luxurious and the most expensive residential areas in Bangalore, which also happens to be close to Baiyappanahalli.
There are also various projects like Somashekar Nilaya which is a planned residential space in BTM layout, which is also close to Baiyappanahalli. 
Conclusion
As you can see, there are lots of advantages to selecting a place to stay in Baiyappanahalli, since it is well connected to other parts of the city. Being one of the far ends of the city's metro system(for now), the city is attracting a lot of construction projects for both residential and commercial spaces. It also already has many restaurants in the area so you can have a nice outing with friends or family whenever you want if you settle there. You can contact Real Estate Worldwide to get the best deals in residential spaces in Baiyappanahalli, as we have expertise in this kind of housing market.